3d Printer
CL1
Black Edition
Tecnology
FDM
Volume Area
180x180x100mm
Application
Ideal for begginers
R$5.999,90
R$4.618,90
12x of R$384,91 without interest
CL1 Black Edition
Click to buy
Give Wings
To your
Creativity
Steel Structure
With Epoxi paint
Our equipments have been designed to isolate the external environment from the printing environment, creating a thermal barrier that significantly improves the print quality and geometric accuracy of the printed models.
Warm Printing Surface
Able to reach temperatures up to 100º, make sure your parts will never suffer from warping or detachment.
Independent
Control Panel
Through a control panel installed in the equipment it is possible to control all the actions of your printer without the necessity of connection with the computer, giving greater autonomy and freedom to the use of the equipment.
High quality inputs
The largest line of colors and filaments in the country, there are more than 20 colors available and also the possibility of customization if your own color.
Watch CL1 - Black Edition's Videos
Download the Complete Manual
Discover our Free Software
Free
Own
Software
Cliever Studio 5.0
By purchasing a 3D Cliever printer you will have access to the exclusive Cliever Studio software, We are the only manufacturer of printers in Latin America to invest in the development of its own software platform, with it we can guarantee a one-time experience!
Intuitive
It is possible to perform complex operations with simple commands.
Simple
With just a few clicks you rotate, reorient, resize and duplicate your 3D models.
Compatible
Work with any 3D modeling software like Solid Works, Blender, PTC CREO, AutoCAD, 3D MAX, Rhinoceros, SketchUp, among many others.
Practical
Find out how much it will cost and how long it will take your printing before even starting the process, allowing the generation of automatic printing service budgets.
More details
Cliever Technical Assistance
Count on the direct assistance of the manufacturer. At Cliever you are entitled to several exclusive and differentiated services:
Access to a team of specialists always ready to assist you
Unlimited phone and WEB support
Technical delivery service*
Extended warranty
* By hiring
Check too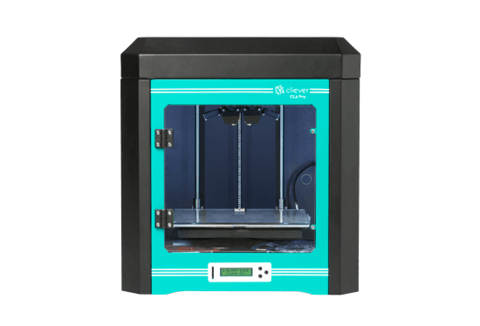 Impressora 3D - CL2 Pro
---
R$11.590,00
R$8.798,90
12x of R$733,24 without interest
Impressora 3D - SL1
---
R$32.000,00
R$19.798,90
12x of R$1.649,91 without interest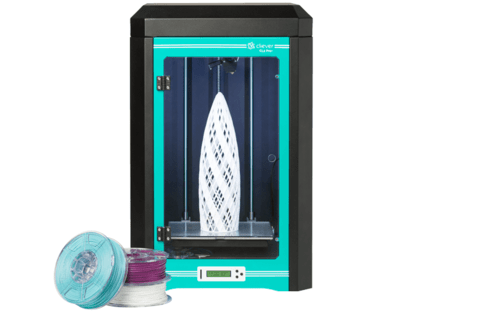 Impressora 3D - CL2 Pro Plus
---
R$14.490,00
R$10.998,90
12x of R$916,58 without interest
Impressora 3D Cl1 Black Edition
---
R$5.999,90
R$4.618,90
12x of R$384,91 without interest